Our Mission
We have a mission of connecting those numerous number of people who speak the language of music. This is a platform where music lovers, singers and musicians shall be sharing their talents to showcase to the whole world.


Our Story
Tunes was conceptualized and created by Subhajit Chattopadhyay with a mission to have a global musical platform which shall have members across the globe to have a readily available online conglomeration of music along with other music lovers.


Our Address
We are located at the below Address:
25 Brunswick Crescent,
Craigieburn, Melbourne
Victoria - 3064
Contact:
Phone number : +61 478 896 741
Contact Person: Subhajit
Subhajit has 2 "M"s of his life which is music and magic apart from his professional life as a software engineer.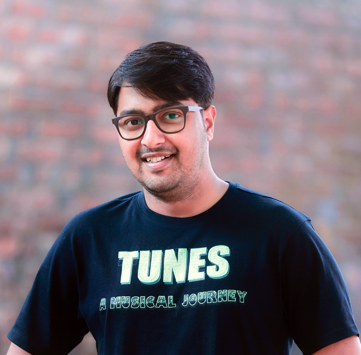 This team is the main backbone of Tunes who help you all to post, approve, guide you all with your songs. Reema is the Event Manager, creative director and the treasurer of Tunes a Musical Journey Inc. Malay has been with Tunes for quite some time and is very dedicated. Debraj has been with Tunes from the start and being a scientist by profession and avid music lover and singer, he contributes to our strength of the team. Ankita has been with Tunes from almost the beginning and has her love and passion for the concept of Tunes and all of them are avid music lovers. Ishana has been with Tunes for quite some time and is a multi-talented person. Her knowledge of many languages and love for music speaks. Sankhadip better known by his alias name "Moni Fokir" has been with Tunes since the inception and is highly talented in the art of violin, keyboard and knowledge of music both Western and Indian.